Combustible cladding laws and private building owners
Written by Leisha de Aboitiz and Rachael Bass on October 22, 2018
New combustible cladding regulations commence in NSW today.  The regulations will impact you if you (wholly or partially) own a building which contains combustible cladding and is used as a residence, accommodation or some other use where people may sleep or gather e.g. hospital, school, night club, aged care building etc. The regulations will not affect certain classes of buildings (eg commercial office buildings), but will capture strata schemes and mixed use buildings which have an affected component. If your building is affected, then you may need to register your building. Further information on the new laws and applicable timeframes for compliance can be found here – https://www.planning.nsw.gov.au/Policy-and-Legislation/Buildings/Combustible-cladding.
You should also be aware that certain aluminium composite panels were banned in NSW on 15 August 2018 across most building classes (eg commercial as well as residential).  If your building is affected by the ban you may be ordered to rectify the building.  Further information on the product use ban can be found here – https://www.fairtrading.nsw.gov.au/buying-products-and-services/product-and-service-safety/building-products/aluminium-composite-panel-ban.  New combustible cladding laws have recently been introduced in most jurisdictions of Australia, and audits are being carried out Nationally. The nature and extent of regulation varies, however certain States are clearly taking a more proactive (and robust) approach to cladding regulation.
If you think that your building may be affected, then you should consider your compliance obligations in relation to the new laws as well as any related contractual obligations you may have (eg under any leases or insurance policies for the building).
For further information on new combustible cladding laws and your obligations as a private building owner please contact Leisha de Aboitiz or Rachael Bass.
Insights
"Excellence Awardee" - Boutique Firm of the Year - 2022 Australasian Law Awards
We are delighted that Massons has been selected as an "Excellence Awardee" in the category of "Boutique Firm of the Year" at the 2022 Australasian Law Awards.
Thank you to all of our wonderful clients who have supported our nomination in this category, and to our amazing lawyers and support staff for making this possible!
Wishing all the other Awardees the best of luck and looking forward to the Gala Dinner.  A night out with our team is always cause for celebration – win, lose or draw!!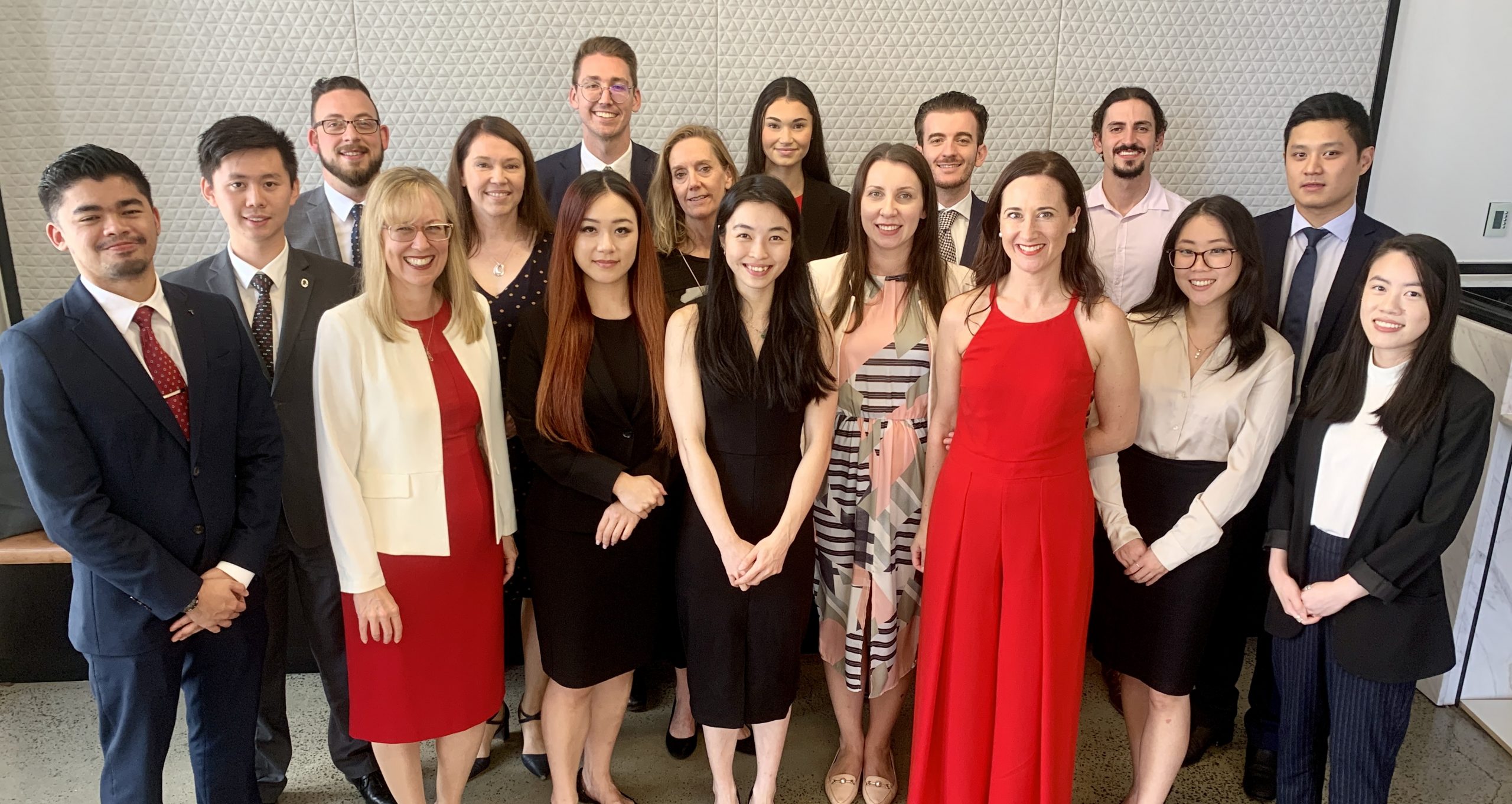 March 23, 2022
Doyle's Guide 2022
We are excited about our inclusion in Doyle's Guide for 2022 for NSW in the following categories:
Massons – Leading Property & Real Estate Law Firms
Jodie Masson – Leading Property & Real Estate Lawyers and Leading Leasing Lawyers
Leisha de Aboitiz – Leading Property & Real Estate Lawyers and Leading Leasing Lawyers
Ben Malone – Property & Real Estate Law Rising Stars
Thank you to all of our peers and wonderful clients who have helped to achieve this recognition.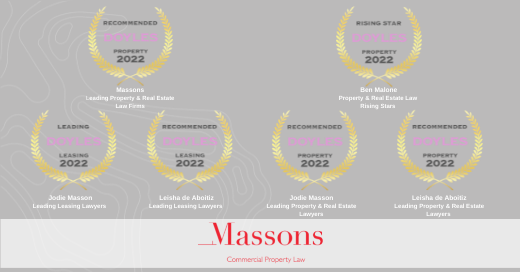 March 14, 2022
"Rising Stars" Australasian Lawyer 2022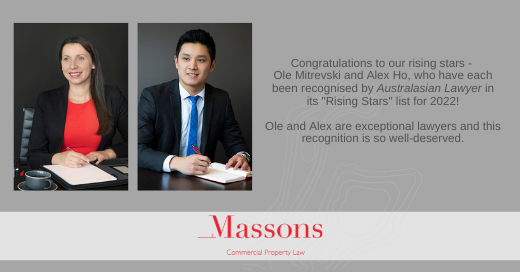 February 28, 2022
Appointment as Senior Associate
We are excited to announce the appointment of Alex Ho as a Senior Associate at Massons.  Alex started with us as a paralegal and has achieved this milestone in record time due to his hard work, his ability to develop and sustain fantastic relationships with clients, his engagement in constantly seeking to improve himself and others in equal measure, and his absolutely infectious enthusiasm.  We couldn't be prouder!  Congratulations Alex!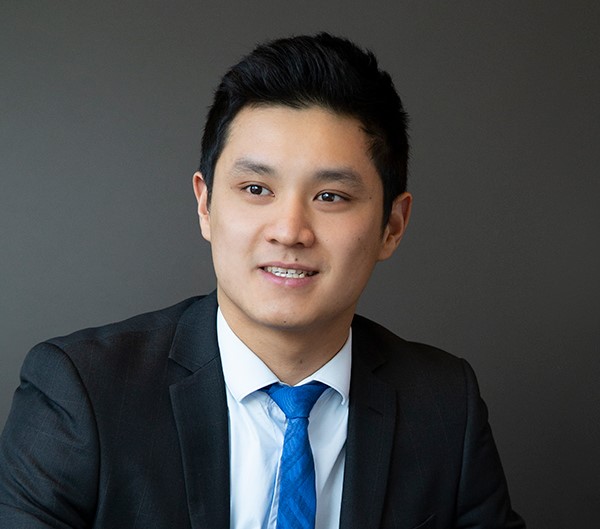 January 5, 2022
Australian Lawyer's Elite Women List 2021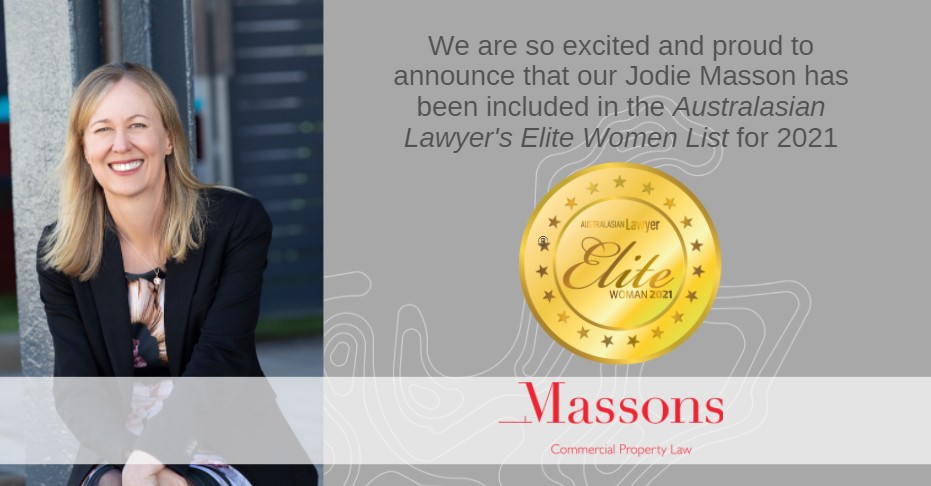 December 8, 2021
We are excited to have been named as finalists in several categories in the Lawyers Weekly "Women in Law Awards 2021":
– Massons – "Boutique Diversity Law Firm of the Year"
– Ole Mitrevski – "Senior Associate of the Year – SME Law"
– Michelle Mon – "Rising Star of the Year – SME Law"
– Nicole Caryofyllis – "Legal Support Professional of the Year"
We are proud to be recognised as a Firm which supports diversity in the workplace and are humbled to be included in the list of finalists in these categories. Win or lose, we are looking forward to celebrating the Awards night and would love to thank our peers and clients who have helped us achieve this recognition.
October 12, 2021