Insights
Doyle's Guide 2021 - "Leading Property & Real Estate Law Firms - NSW"
We are delighted to have been recognised in Doyle's Guide 2021 in the list of "Leading Property & Real Estate Law Firms – NSW".  Thank you to all of our peers and wonderful clients who have helped us achieve this recognition!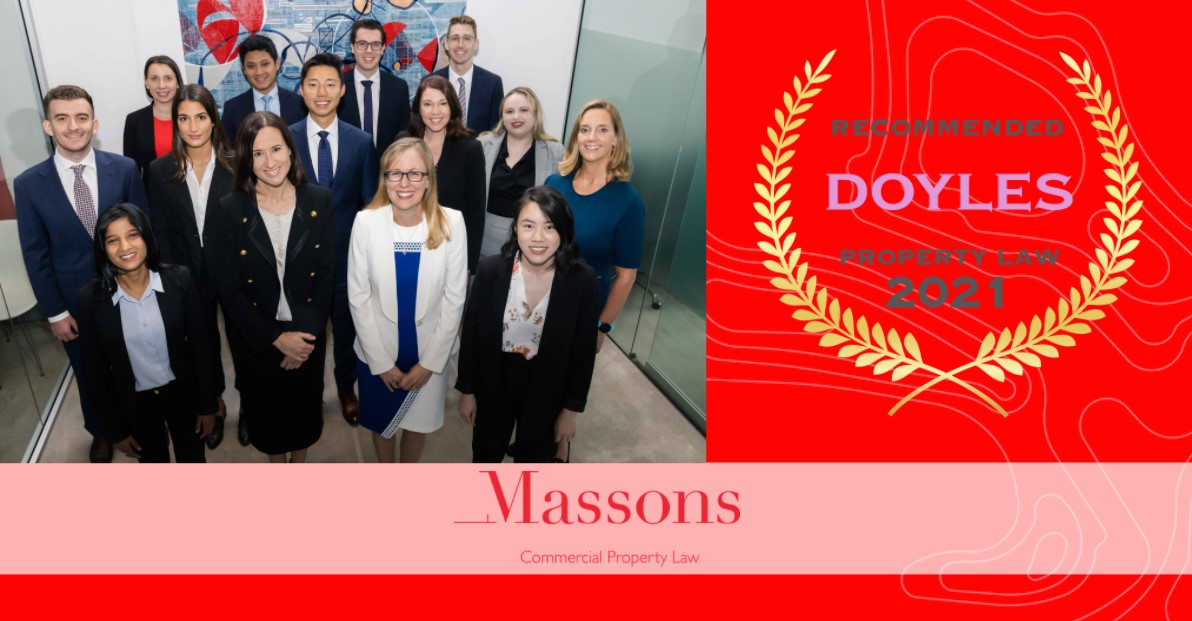 April 20, 2021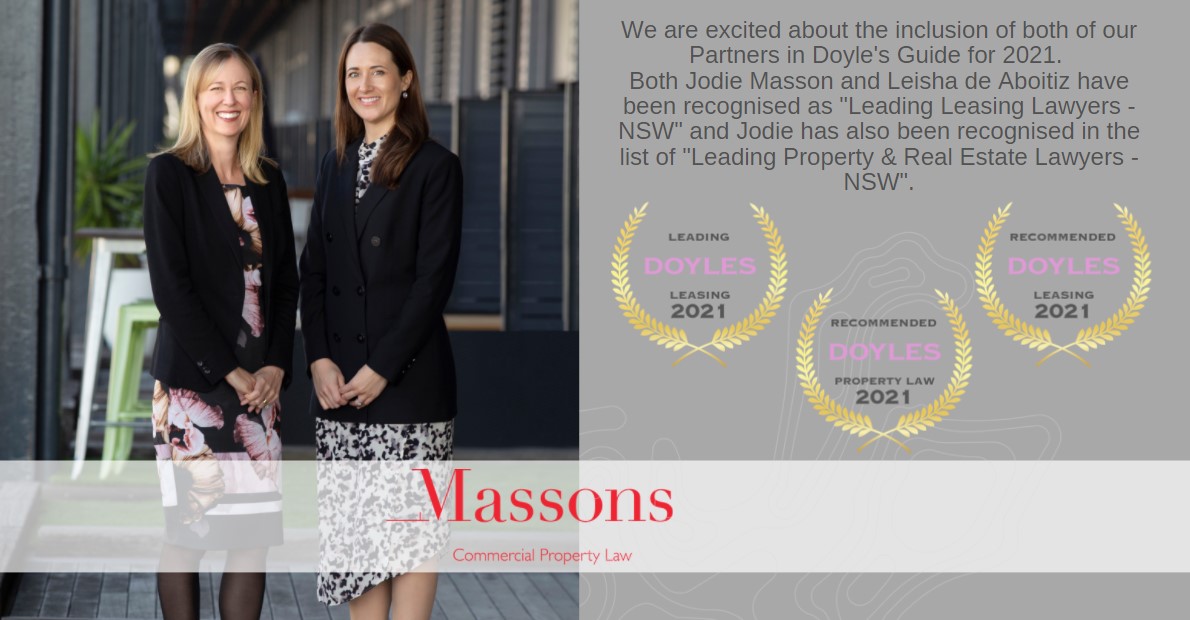 April 19, 2021
April 16, 2021
Changes to the Corporations Act 2001 (Cth) in response to COVID-19: section 127 execution
The Federal Government has introduced welcome changes to the Corporations Act 2001 (Cth) by way of the Corporations (Coronavirus Economic Response) Determination (No. 1) 2020 to amongst other things permit companies to execute documents pursuant to section 127 electronically (for example, by Docusign).
At this stage, the changes apply from 6 May 2020 and will be in force for 6 months.
Companies will still need to ensure the electronic execution method complies with the Determination and the relevant electronic transaction legislation in each State (for example, using an appropriate electronic execution method and obtaining consent from parties to the transaction).  We suggest it may be appropriate to include additional drafting in contracts to ensure the electronic execution arrangements are compliant.
May 6, 2020
ACCC Interim authorisation for collective negotiations by retail tenants
On 22 April 2020, the ACCC granted interim authorisation for tenants who are members of the Australian Retailers Association to collectively negotiate with landlords regarding the support to be provided to retail tenants who are adversely impacted by COVID-19 – including information sharing for the purposes of those negotiations.
This interim authorisation protects retail tenants from legal action for certain conduct which might otherwise breach the Competition and Consumer Act 2010 (Cth) and remains in place until it is revoked or the date that the ACCC has made its final determination.  The public consultation process is currently open and the final determination is anticipated in September 2020.
This interim authorisation will be especially helpful for tenants in retail shopping centres and will impact how retail landlords approach rent relief negotiations with their tenants.
April 24, 2020
New South Wales - COVID-19 New regulation - Witnessing documents via audio visual link
New regulation introduced in NSW (applicable to documents governed by state laws) allows for documents to be witnessed by audio visual link for an anticipated period of 6 months commencing from 22 April 2020. Find full copy of regulation here:
Electronic Transactions Amendment (COVID-19 Witnessing of Documents) Regulation 2020
April 24, 2020