Insights
Adverse Possession
Our very own Ben Malone recently appeared on ABCNews24 last week chatting all things "adverse possession".  This was a hot topic in the press following a very interesting (and unusual) adverse possession case relating to a property in the Inner West in NSW (see article in the link below for more details):
Sydney property developer awarded home under squatting laws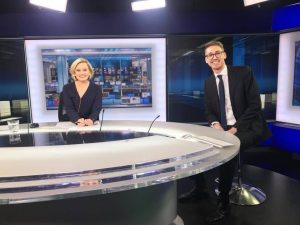 November 5, 2018
Doyle's Guide - 2018
We are delighted that Massons has been listed in the Doyle's Guide of "Leading Property & Real Estate Law Firms – NSW, 2018 and that both of our partners, Jodie Masson and Leisha de Aboitiz have been listed as "Leading Property & Real Estate Lawyers – NSW, 2018". Doyle's Guide is compiled using "online peer-based surveys as well as extensive telephone and face to face interviews with clients, peers and relevant industry bodies" so a big THANK YOU must go out to our wonderful clients and our respected peers in the legal industry – thank you!
http://doylesguide.com/leading-property-real-estate-lawyers-nsw-2018/
http://doylesguide.com/leading-leasing-lawyers-new-south-wales-2018/
April 23, 2018
Ben Malone - Law Society of NSW Property Law Committee for 2018
April 20, 2018